LAC GOLD COSMETICS

---

Gold Skin Lotion:

Firms and tones your skin. Use under Gold Night Cream for Maximum affect while you sleep and under Gold Skin Milk to firm and tone your skin during the day.

Our price: $80.00
---
Gold Skin Milk:

Refreshes, softens, smoothes and protects from the harmful
actions of sun, wind, and impurities in the air during the day.

Our price: $90.00
---
Gold Night Cream:

Combined with the purest, more costly ingredients formulate and effective cream to rejuvenate aging skin and return it to the firmness of youth while you sleep. The gold is absorbed into the skin and worked internally and externally to smooth away tiny lines and imperfections and restore glowing vitality.

Our price: $175.00
---
Gold Ionic Gel (Day and Night for oily skin):

Formulated to improve the skin and for smooth and moisturizes skin to make your skin health, brilliant, and glossy.
Our price: $130.00
---
Gold Soap:

Combined with the purest ingredients formulated an effective facial soap to promote more youthful looking skin.

Our price: $48.00
---
Gold Hair Tonic:

A specially formulated preparation containing pure gold and other natural ingredients designed to restore and enhance the body, luster, and manageability of your hair. You?ll love the look and feel of your hair from the
very first time you use PURE GOLD HAIR CARE.
Market price: $68.00
Our price: $61.20
save 10%
---
Eye Oil: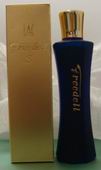 A specially formulated an effective lotion to protect and reduce the wrinkles, eye bags, dark spots around the eyes. Also, it can be used to other area for protecting the wrinkles.

Our price: $135.00

---
S-G Whitening Essence:

Made of pure gold foil and herbal extracts ot stimulate the natural regeneration of the skin. The skin will be shielded against UV rays which cause discoloration, brown spots and freckles.


Market price: $130.00
Our price: $97.50
save 25%